I sent the question out into the universe, and the universe replied! Alright..maybe not the entire universe as there are so many couples who don't have one regret from their wedding day (yay!). But there was definitely a theme among those who did have a regret from their special day! Without further ado…
Here are the Top 6 Wedding Regrets from Brides and Grooms
1. The Venue.
Yikes! This one hurts. This is your special day where you are celebrating your love and union to your partner with all of your friends and family. You have panicked and pondered over every last detail to make sure that everything went perfectly! Most importantly, you picked the best possible venue–or did you??
Carolyn Moore stated that her biggest regret was that the church was 100 degrees! Can you imagine?? I am melting just thinking about it. When choosing your venue, it's important to consider the time of year the event will be taking place and the amount of people attending. You don't want your guests to be too hot or too cold, and not to mention yourself!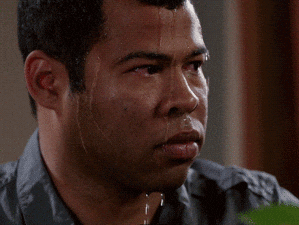 Our tip: You should try to visit the venue the same time you want to have the event so you can get a realistic idea of what the atmosphere will be like.
2. Not hiring an event/ wedding planner.
Believe it or not, this is a big mistake for many people. Planning a wedding–or any event for that matter–is a full time job that requires so much time and energy, especially on the day of the event. Having someone to take care of all of the details leading up to the event as well as on that day can help to not only alleviate serious amounts of stress and anxiety but it also allows you to take a deep breath and actually enjoy yourself!
Sarah White said, " Honestly, not using a wedding planner. I thought I was saving money but I was mostly adding stress. It would have been a lot smoother for me if someone besides my poor mother was handling details. For women on the fence about it, I'd say hire that planner!"
Arlene Rivero admitted that not hiring a wedding planner was also her biggest regret. She said, "One regret I have looking back is not having a wedding planner. I took care of all the details, but was almost late to my own wedding because the flowers arrived late! Having a planner would have alleviated a lot of stress." On the most important day of your life, you need to be thinking only about yourself and the memories you are creating!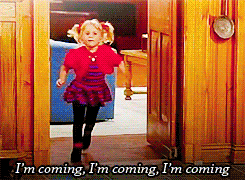 Our tip: Hire an event planner (or at the very least a day-of coordinator!) so that you can focus on enjoying the event!
3. Going over budget.
When you're planning an event, the first thing you need to do is sit down and create a realistic budget. You should come up with your "goal" budget and your "we-can-do-this" budget. The goal budget would be the one you aim for and the we-can-do-this budget would be the one that you ultimately must stick to. Planning a wedding is difficult on so many levels, but one of these is sticking to your budget because there are so many places that you can "upgrade".
Alexis Myers recounts that her biggest regret was going over budget. We understand that this is one of the most important days of your life and you don't want anything to stand in your way of having a spectacular event, and trust me, we wouldn't want anything less for you! But there are ways to be thrifty and smart…you don't want to spend the next twenty years paying it all off!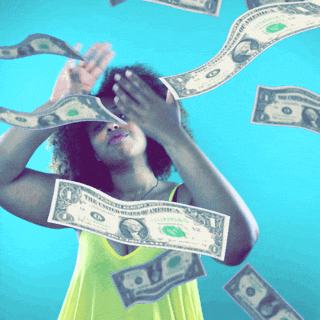 Our tip: Create two budgets: A dream/goal budget and a "we-can-do-this"   budget–and stick to it!!
4. No videographer/ photographer.
Apparently, there is a trend going around for brides and grooms not to hire videographers for their wedding. I am not sure if this sprang up as a way to save money or what, but all I have to say is: DO.NOT.MAKE.THIS.MISTAKE. Ladies and gentlemen, this is it! This is not a show you run for a few months, this is a one shot deal. You will want to record every second of it! There will come a day where you will want to relive those moments fully, don't deprive yourself of the ability to do just that.
Dannelle Rose Cundiff stated that her biggest regret was that, "No one recorded any video." Having a videographer/ photographer is a great way to relive the moments leading up to and throughout your wedding. Who wouldn't want to document that?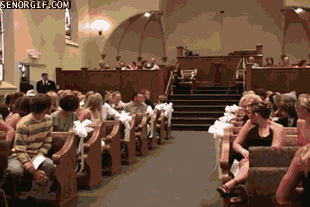 Our tip: Spend the time looking for the perfect photographer and videographer, people who match your personality. Even if your photographer doesn't do videography, ask them for recommendations!
5. Not spending enough time with guests.
During your wedding day you spend the majority of time getting ready, part of the time actually getting married, and the rest of the time taking pictures. So when do you actually get to say hi to your guests?? Your guests have done a lot to be there with you on your special day, so you definitely want to make sure that you make some time for them whether it be before, during. or after the wedding day.
Leann J Clarke admits that her biggest regret from her wedding was, "Not going around to every table during the reception and taking a moment to visit with everyone. I'm pretty sure every guest got at least a "hi" and "thanks for coming", but I wish it could have been more!" It's important to you–and to your guests–to make sure that you get a chance to say thank you in person! Just make sure that doesn't take the whole night so you still have time to have fun!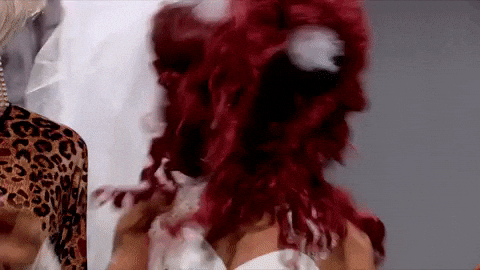 Our tip: Plan a farewell breakfast the day after the wedding and invite your guests, especially the out-of-towners. This is definitely a more relaxed opportunity to express your appreciation to them! It also takes some pressure off of you to reach each and every one of your guests during the wedding.
6. Not enjoying the event.
Ultimately, all of these regrets lead to one major one and that is Not enjoying your wedding! I don't know about you, but after months of planning and check signing and anxiety…I want to have a great time at my wedding! Don't let any of these things get you down and most importantly–remember that this day is for YOU and your partner. Do things your way!
Marisa Svallstedt said, "I think mine was being unable to enjoy the day with my husband as much (my 1st wedding was big). My friends just married and did their photos before the ceremony, so they had extra time to mingle during cocktail hour and could enjoy the rest of their day without worrying as much about their guests." Take heed of Marisa's story and please make sure you have time to celebrate your big day!
Katie Evans also admitted, " I actually regret doing the whole big wedding thing. While it was beautiful it ended up being all about the event. My second wedding was in a tiny Vegas chapel with just my husband, our son, and our two best friends. Best wedding ever!" Make sure that you are planning your wedding to match your personality and not to appease others. This is your day!
Our tip: No matter what, have a great time. This is your special day!
Happy Eventing!
Zabrina Lauren
Do you have any regrets from your wedding day?? Let us know in the comments below!