No one truly understands the intricacies of planning an epic event until they are smack dab in the middle of it all. There are too many times that I have heard people say, "I didn't even think about that!" or "I totally forgot." When it comes down to planning event, trust me when I tell you that these are two phrases you never want to say! That's why having a professional to guide you is never a bad idea.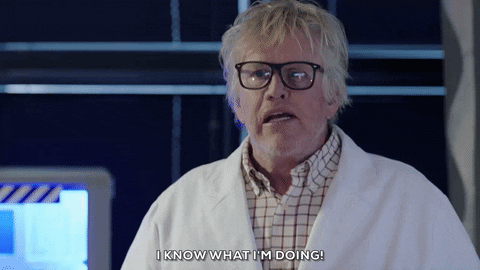 Here are 7 questions to ask your Event Planner:
Will you be there on the day of the event? This one is HUGE! You want to make sure that your planner is going to see you through all the way to the end. If any last minute hiccups happen, you want someone there who will be able to take of any issues instead of the stress landing on you the day of your event.
What packages do you offer and what do they cost? Sometimes you might be the one planning the entire event and you just need someone there the day of to make sure that everything runs smoothly. Ask your event planner if they offer the option for day-of coordination alone. It never hurts to ask if they can work out payment options with you! We all know that events add up quickly, so any help to keep on track should not be passed up.
Do you have any suggestions for vendors? Event planners jobs are to find out the best people for the best price in order to create the best event. Ask them for their suggestions! It could save you time and energy chasing down dead ends.
What is the best way and time to contact you? Make sure this question does not get skipped when talking with your event planner! You don't want to keep sending emails that never get responses or calling them repeatedly just to be sent to voicemail. This is YOUR event, so be sure that your expectations are laid out from the beginning. Decide how you should keep in contact and how often you expect to hear from them.
Will they be working with a team at your event? It doesn't hurt to ask whether or not they will be working as part of a team or if they will be going solo. If they will be using other people at your event, be sure to try to meet everyone involved prior to the event. Your event planner should have all team members assigned to a specific area of the event and you should be on the same page with them!
What is their cancellation and refund policy? This is just good information to know for the worst-case scenario. Hopefully, you will never need to act on it in any way, however, it is always best to be prepared!
Do they have any past experience planning an event like yours? Find out if your planner has had any experience with your type of event before. If they have, great! Then they will probably know most of the ins and outs, but keep in mind that every event is unique. Here is something to keep in mind, even if your planner does not have experience with this exact type of event, they may be able to offer a fresh perspective which is exactly what your event craves!
As always, happy eventing!
-Zabrina Vogelsang
Do you have any other additional questions you like to ask your event planners? Let me know in the comments below!
Check out this book
from Amazon for great party planning checklists!